Lost concept art from The Matrix
December 12th, 2009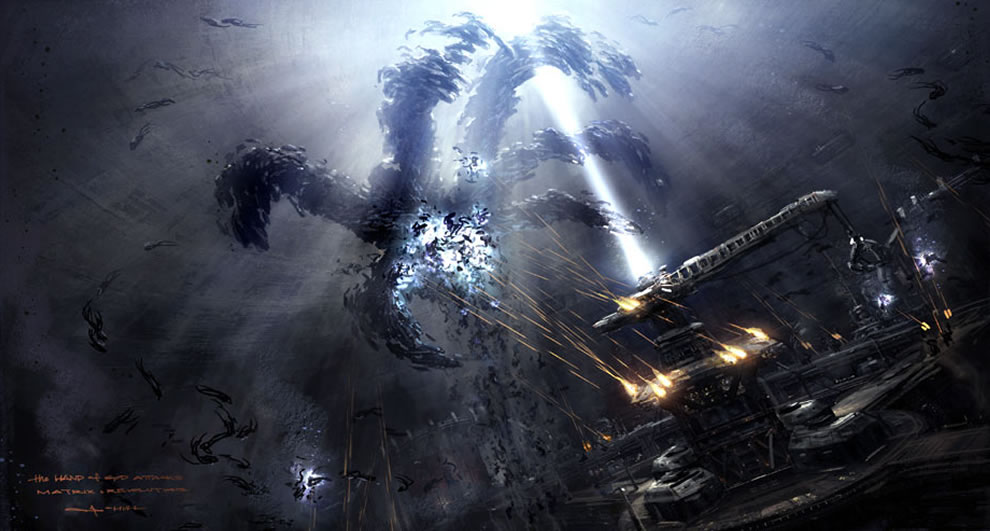 We've dug up some once lost and forgotten concept art from The Matrix, one of the most recognized sci-fi films over the past ten years. All concept art and matte paintings by Richard Mahon, George Hull and Warner Brothers. Read on for the full gallery.
this post? Please share:
Like or comment on this post using Facebook...
December 12th, 2009 at 2:58 pm

This is great. I can't believe how detailed and beautiful his paintings are.

December 12th, 2009 at 6:11 pm

These are all great. I want more matrix.

December 12th, 2009 at 11:07 pm

wow these are incredible. its so inspiring to know there are people out there who draw these things from their own creative imagination.

i love it!

December 14th, 2009 at 4:11 am

Awesome! Thnaks

December 16th, 2009 at 4:06 am

THIS is really awesome…
Thanks for that

January 5th, 2010 at 5:15 pm

Thanks for collecting all these inspiring illustrations on your blog.

January 13th, 2010 at 3:11 am

These are wonderful…even though I wasn't too keen on the movies.

December 24th, 2010 at 8:35 pm

Wow… nice concept… love it!!