Zombie Playground
October 25th, 2010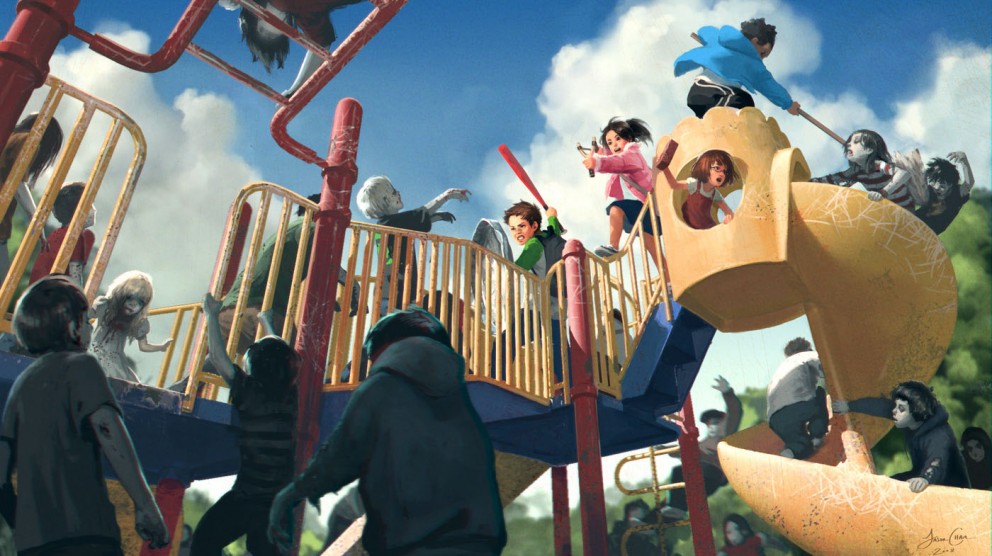 Concept art by Jason Chan, USA. Download full image here.
this post? Please share:
Like or comment on this post using Facebook...
October 28th, 2010 at 4:03 pm

I love this one xD

November 4th, 2010 at 2:47 am

THIS FIGURES MY LIKE HIGH SCHOOL OF THE DEAD HAHAHA
I LIKE IT VERY MUCH XD

November 6th, 2010 at 4:20 pm

This kinda reminds me of Threed from EarthBound.