Steampunk City
June 4th, 2010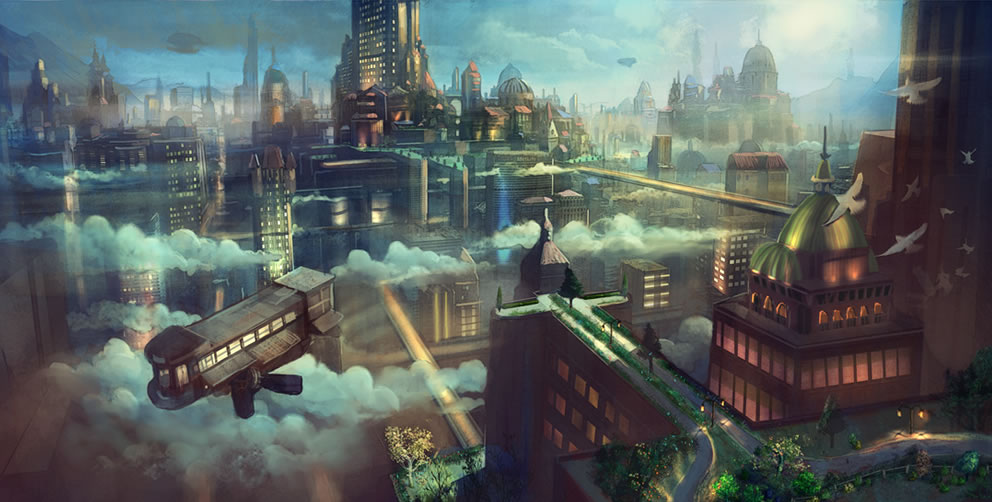 Steampunk city concept art by Tyler Edlin. More from Tyler Edlin on Coolvibe.
this post? Please share:
Like or comment on this post using Facebook...
June 6th, 2010 at 7:24 am

Nicely done, but not very steampunky. Where are the Victorian design elements? Where are the steam-driven retro-future machinery which should be everywhere? One steam-powered tram doesn't qualify for a steampunk setup.

August 29th, 2010 at 7:19 pm

Excellent job anyhoo.