Pixel Art Showcase
April 3rd, 2010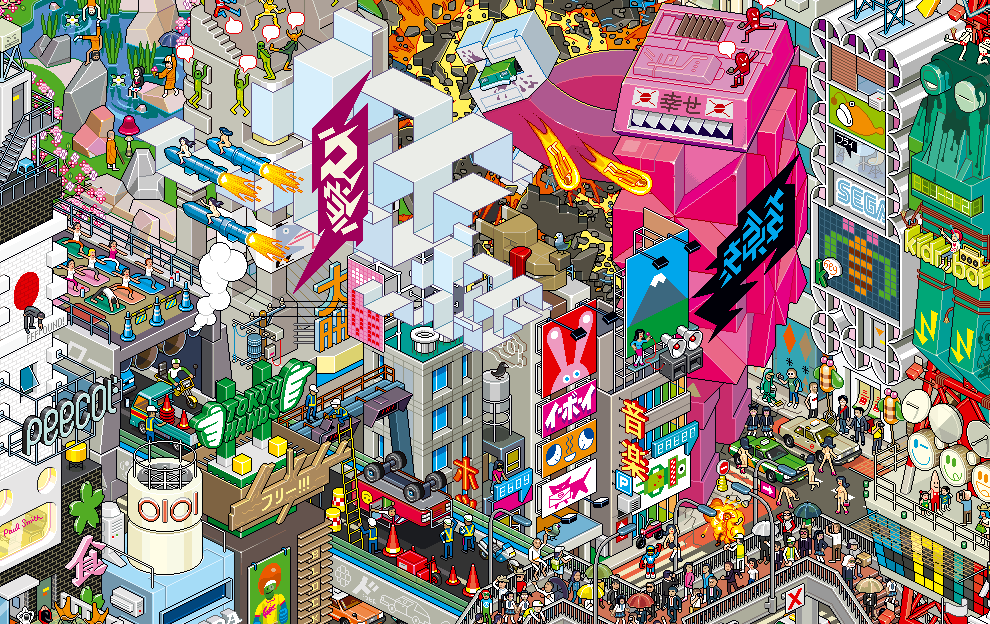 Pixel Art, as defined by Wikipedia is "a form of digital art, created through the use of raster graphics software, where images are edited on the pixel level".

Pixel Art started back in 1972 with Richard Shoup's SuperPaint application developed at Xerox Palo Alto Research Center. The term "Pixel Art" was originally coined by Adele Goldberg and Robert Flegal of in 1982, also at Xerox PARC.

Today, it's used widely in games and graphic design. We've compiled a gallery of 30 wonderful examples of Pixel Art, from artists such as Gary J Lucken, Rhys Davies, Tim Lai, "foolstown", Paul Stride-Noble and eBoy. — read on for the full gallery.
this post? Please share:
Like or comment on this post using Facebook...
April 5th, 2010 at 11:11 pm

This is indeed very creative. Thanks for sharing.

May 19th, 2010 at 5:01 am

The Super Mario thing isn't really pixel art.. it's rendered. Also all except one are from isometric viewpoint which is kinda boring.. It's just one style of doing pixel art. The best by far is 'neighborhood'.

June 28th, 2010 at 2:37 am

very new thiking in creativity in mordern art