Dragon vs soldiers
December 7th, 2010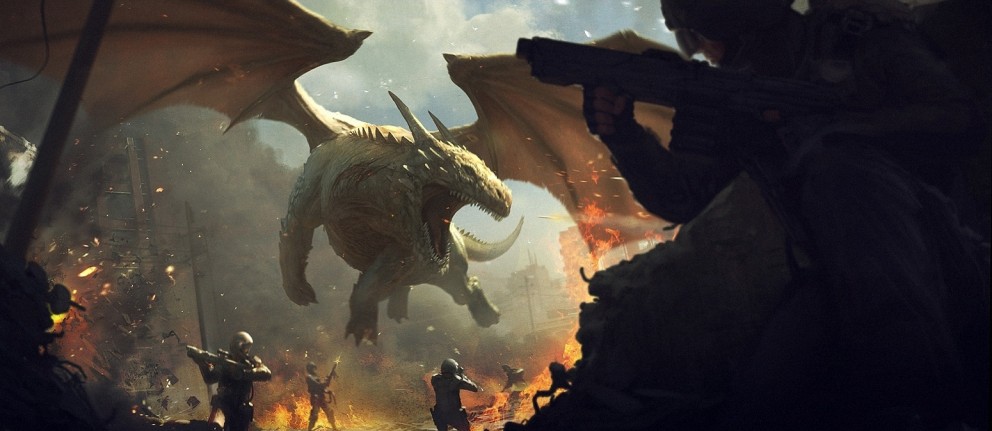 Sci-fi digital art by Andree Wallin, Sweden. Download large 1550×674 image here.
From the artist:
"Not my usual cup of tea but it was fun, tried to go for a cinematic Michael Bayish feel"
this post? Please share:
Like or comment on this post using Facebook...
December 8th, 2010 at 4:28 am

Not match

December 18th, 2010 at 7:24 pm

Like your dragon design a lot!

May 8th, 2011 at 2:16 pm

It reminds me the Reign of Fire movie.