Chaos Melody
June 24th, 2011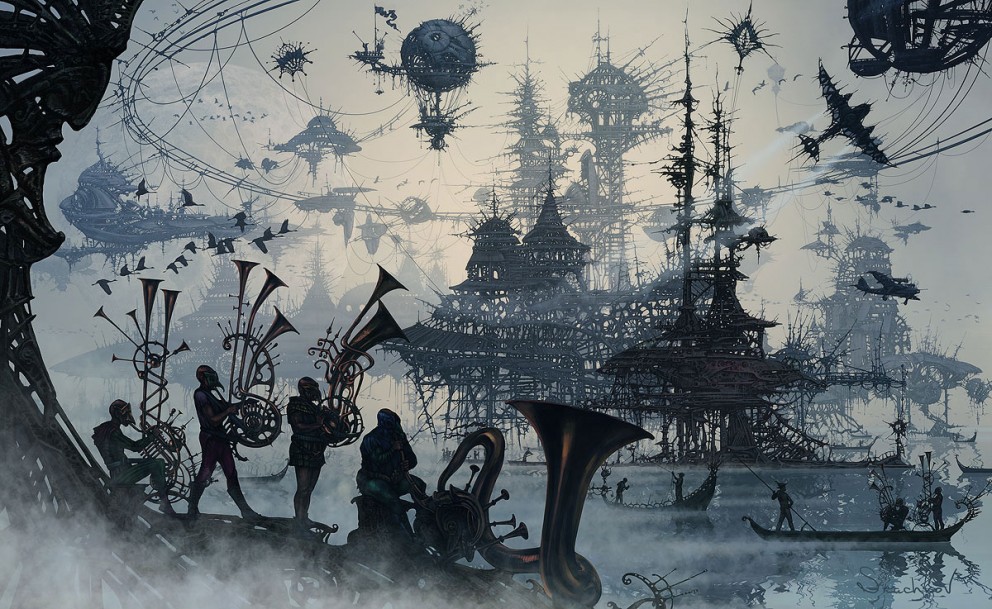 Digital art by Sergey Skachkov, Russia. Software: Photoshop. From the artist: "I dream of strange, wonderful cities on the water and hear a beautiful tune. This is a parallel world that lives from its own law and rules. The metallic rasp of a technogeneous world serves as a background for the sound of horns warning about something. The very air seems replete with humming and buzzing melodies. This fantastic apparition fascinates and astonishes." Download image.
this post? Please share:
Like or comment on this post using Facebook...
June 25th, 2011 at 6:35 am

Very nice, I love the details!