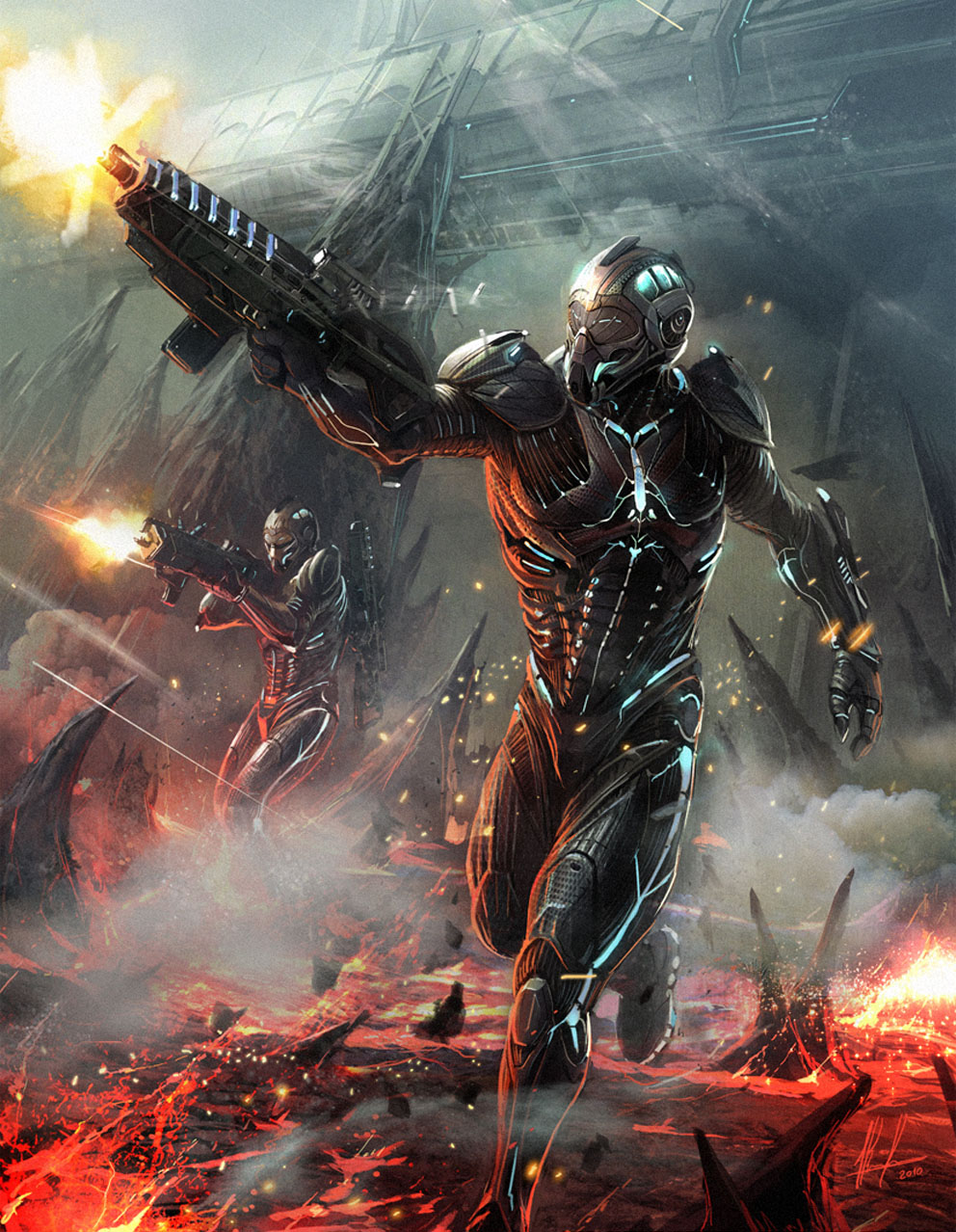 Future Marine – Fantasy Concept Art by Neisbeis, Argentina.
this post? Please share:
Like or comment on this post using Facebook...
August 7th, 2010 at 12:22 pm

That is just wicked cool. The suit looks like a second skin.

March 10th, 2011 at 9:18 am

this picture is crazy awsome!!