Into The Unknown
March 22nd, 2010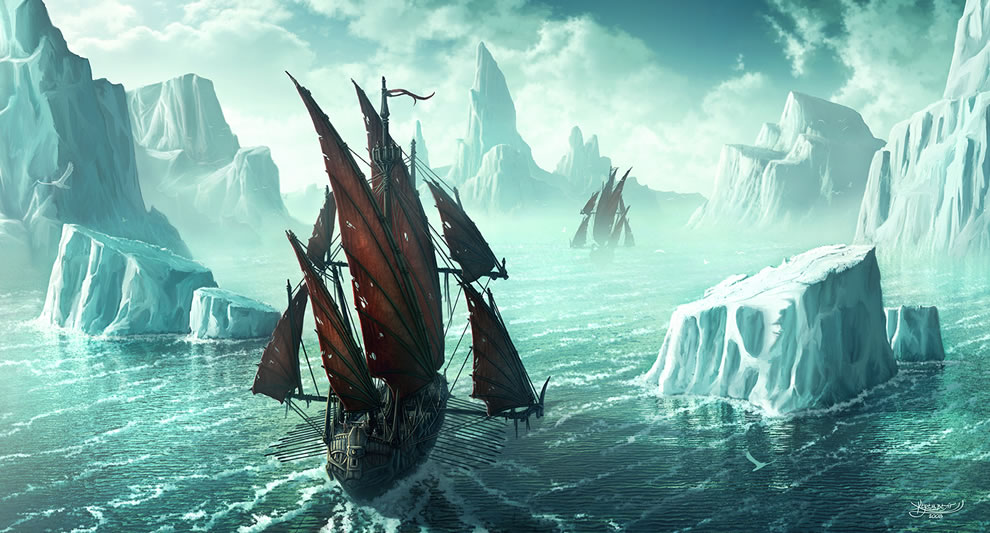 Art by Kerem Beyit, Turkey.
this post? Please share:
Like or comment on this post using Facebook...
March 23rd, 2010 at 3:31 am

Wow. This looks a lot like a scene from Pirates of the Caribbean 3. Awesome!

March 23rd, 2010 at 8:34 am

The image looks amazing and somehow perfect. The daunting glaciers and the ships working their way through them… could be used for some good literary inspiration. Great work!
35 Examples of Excellent Water-Themed Digital Art | Onextrapixel - Showcasing Web Treats Without A Hitch